Welcome
to
Skin Contessa
Skin Body Soul
Zen Inspired treatments and clinically driven to awaken your skin, while aligning your soul!


Hello
I am Margi Winn, aka 'Contessa", Founder of Skin Contessa and Contessa Culture
---

Beauty isn't just a pretty face, its having a
kind
heart and
beautiful
soul!
I am no stranger to the beauty industry. I grew up watching my mother master her skills as an amazing hair stylist. My journey started with my personal challenges

as a teenager having suffered cystic acne and hyperpigmentation. Overtime I became inspired to learn how the skin functions and develop comprehensive knowledge of all aspects of skin health which lead me to become a skincare therapy specialist. I have been known to have a deep passion and kindred soul to inspire and make you look and feel better. I dedicate my time treating , guiding, inspiring, and educating clients, and colleagues in skincare knowledge and mindful awareness of limiting beliefs and negative self talk. I've been mastering my profession for over 40 years.
I currently hold licenses in Cosmetology, and Electrology, CCE and certifications as an Aesthetician, Professional Makeup Artist , Laser Hair Practitioner, Aromatherapy, Lymphatic Drainage Therapy, Reflexology, and Vibrational Sound Therapy. My experience has lead me to working in prestigious spas, Dermatologists, Plastic Surgeons in Broward and Palm Beach Counties.
I am proud mother of two beautiful daughters that are starting their careers in Physical Therapy and Social work. I believe in having a positive attitude, living my life healthy, and inspiring others and myself thru being creative, reading and writing poetry and being inspired with everyday life and nature. Besides focusing my energy on my Facial studio I also freelance and travel as a national trainer for an advanced skincare company, beauty conventions and educational formats on product knowledge and combing multiple modalities and result oriented treatments worldwide.
The best compliment you can give me is the referral of your friends and family!
Refining
Dermal Infusion
Micro-needling
Micro-channeling
Micro-current Therapy
Ultrasound
Fine Tuning
Waxing services
Brow Shaping
Mineral Makeup lessons
Corrective Makeup lesson
Educating, Tutoring
Esthetic Training
Product Knowledge Classes
Equipment knowledge
Restore
Anti-aging- preventative
Age-defying- balancing, refining
Acne treatments, teens and adults
Exfoliation
Chemical peels, Enzymatic Fruit-zyme Peels
Derma- planning
Micro-dermabrasion
Soul Soothing
Aromatherapy, Organic Essential Oils
Gemstone Facials, Gua Sha
Lymphatic Drainage- reduce inflammation
Oxygen Skin Therapy
Vibration Sound Therapy

Himalayan Sound Bath
Hand and Foot Reflexology


Renew:

Soothing Facial
1-
hr $95.00
A relaxing facial therapy designed to help harmonize a dull, dry, and sensitive skin conditions. perfect if your time is limited and minimal extractions are needed. assessing your skin will help me determine the right aromatic essential oils that are gentle, yet effective to help your skin feel renewed and replenished with customized mask and soothing massage for face, neck, and shoulders.
Regenerate:

Signature Facial

1

-

1/2

hr $150
This facial therapy is designed to help shed off cellular debris while encouraging your skin to regenerate new cells. Various exfoliation modalities applied according to your skin condition. Aromatic steam and essential oils combined with a Zen-inspired massage is used for a 'Rezenerative' effect. Followed by extractions and a customized hand batched organic mask that is applied to soothe, brighten, and hydrate or detoxify your skin's needs.

Allow your senses to fall deep while rejuvenating your skin, aligning your body and soothing your soul!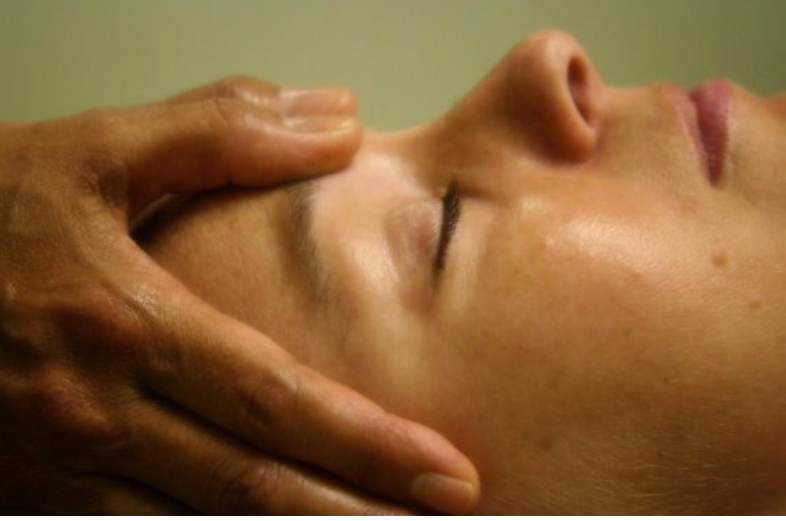 The most popular Treatment!
The ultimate facial therapy designed to polish your skin and reveal a divine glow. Surrender, to renew your skin, relax your body, and unwind your mind. Your senses will be aligned with aromatic essential oils, a Zen inspired massage focusing on Vital points (VP) and reflexology. A customized mask is chosen to help refine your skin's needs, followed by a nutritive serum and soothing antioxidants and urban protection.
Ann , LHP FL -" It's been over
15 yrs I've been following Margi's Royal facials, and my skin always looks and feels great!"
Beth , Boca Raton Fl. -"Every time I come in for a customized treatments, I love how my skin looks and feels amazing after your facials!"
Judith, Boca Raton- "I feel like Ive been to heaven and back and can you just roll me out so I
don't
have to get up!"
Rosemary, Parkland, FL- "Your the best, my skin and my spirit always awakens!"
Jenna, CC Fl-"Thank you for taking care of my
family
,not only does my skin look better but you made my husband look great too!"




Welcome to my world of Skincare
My entire life has been involved with skincare. It all started with acne as a teenager and most of my adult life. That gave me the foundation to have empathy on anyone suffering…
January 5, 2020
If you have any questions regarding your facial needs or treatments you are interested in ,feel free to leave us a message, we will be happy to respond within 24 hrs.